The New Takumi UC320+ 5-Axis Machining Centre
We are pleased to announce that Takumi have released a brand new 5-axis double column machining centre called the UC320+. This compact machine, taking up less than 6M² of floor area, is ideal for machining high precision components weighing up to 200kg. The UC320+ is fitted with a Fanuc 0iMF Plus CNC control.
The Ø320mm rotary table, rapid speeds of 36M/min in X/Y, absolute accuracy using linear/rotary scales and a 24-position tool changer all go to produce a highly flexible production centre. The 15,000 rpm BBT40 spindle is directly driven by a 15kW motor developing 119N.m (S3) of torque, giving the UC320+ the capability of impressive metal removal for such a small machine.
For powerful and precise machining, the UC320+ is the ideal investment.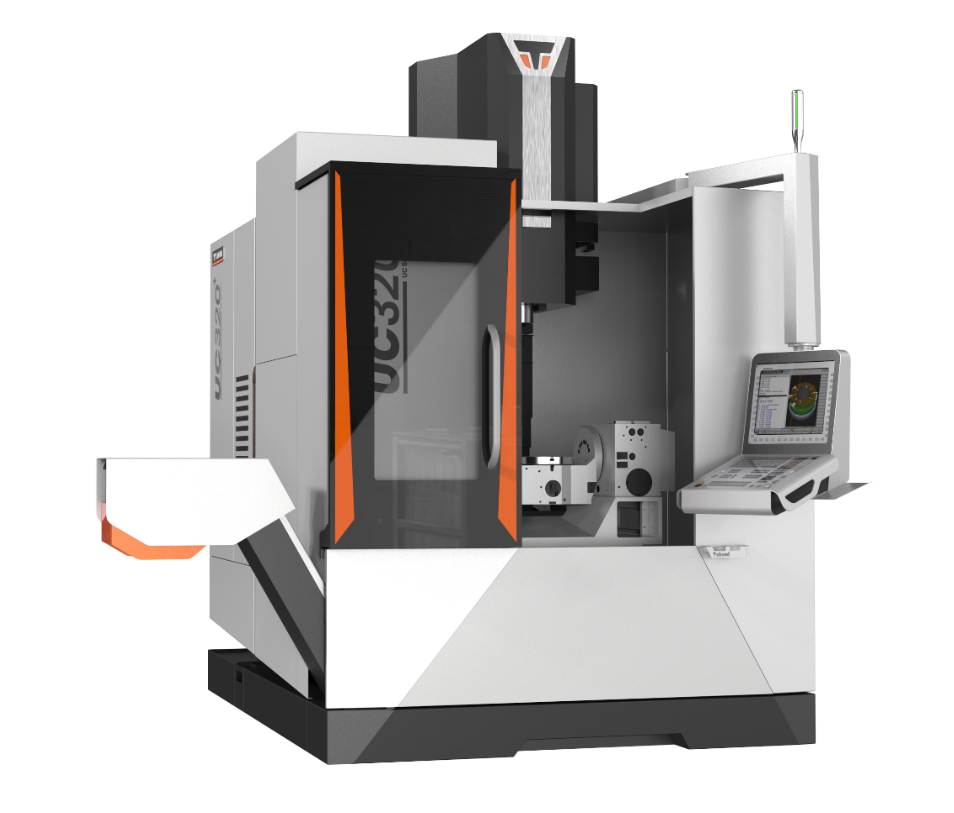 For more information on the TAKUMI range visit – www.leadercnc.co.uk/takumi or alternatively follow us on our social media channels below.
Linkedin – www.linkedin.com/company/leader-cnc-technologies
Facebook – www.facebook.com/Leader-CNC-Technologies
Twitter – www.twitter.com/LeaderCNCTech