Toyoda's Automation Solutions Leads the Way in Production
Since 1972 Toyoda's experience in automated solutions has been one of the most innovative in the world and is known for being comprehensive and constantly evolving. There are two types of automated systems available, rail guided automation with a stacker crane and robot method automation.
The rail guided automation is an excellent solution to increase production and streamline operations. Toyoda's allows for the storage of up to 200 pallets, available from one to three levels, with a stacker crane attached to the pallet system to transfer pallets from the various levels to the machines. The rail guided crane utilises roller guideways for fast acceleration rates and high speed which ensure its availability at all times.
The robot method automation, also known as the workpiece transfer method, is used for remote loading and unloading of different sized parts, perfect for high volume production. Depending on the manufacturers requirements, both types of hardware automation systems can be used in sync with each other for low-cost unmanned operation and maximum output.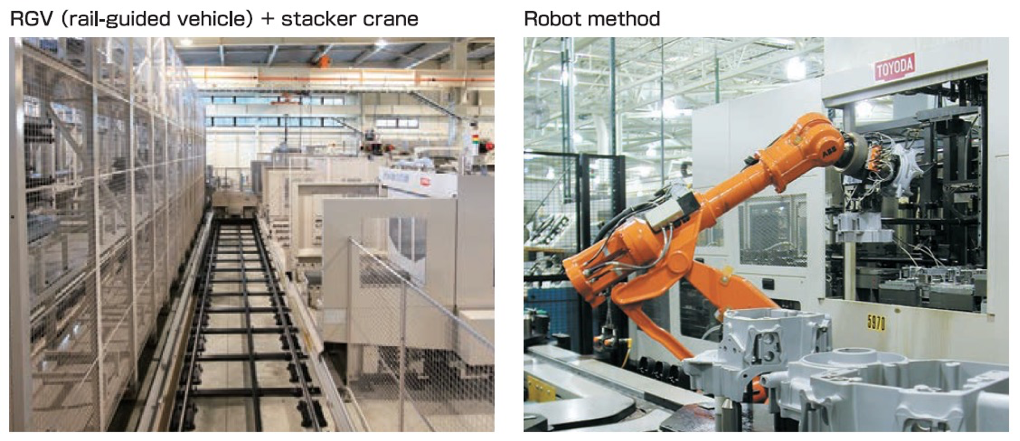 An example of Toyoda's sophisticated automated solutions comes from a new installation of two horizontal machining centres with multi-pallet systems in a U.S.A. company, Miller Fabrication Solutions.
The company have been operating since 1963 and manufacture high quality components for various sectors such as oil & gas and transportation. This investment has allowed their manufacturing capabilities to become more streamlined by replacing five older machines with two Toyoda FH630SX's with multi-pallet systems that have reduced cycle times, increased throughput and improved productivity for the company. Each cell stores 24 machine pallets and each machine contain a 200-tool magazine.
Take a look for yourself –
For more information on the Toyoda range visit – www.leadercnc.co.uk/toyoda or alternatively follow us on our social media channels below.
Linkedin – www.linkedin.com/company/leader-cnc-technologies
Facebook – www.facebook.com/Leader-CNC-Technologies
Twitter – www.twitter.com/LeaderCNCTech