FAT Haco Lead the Way in Heavy-Duty Lathes
FAT Haco have been designing and manufacturing large heavy-duty lathes for many customers around the world since 1945, including integrated solutions for automated handling of large components.
As an example, a project on a TUR 6MN x 3000, which took a year to complete, has been installed in a large company in China. This machine line handles aluminium billets up to Ø800mm and 2000mm long. Using a cutting depth of 15mm, the peeling line can produce 14 pieces/hour, totally automatically.
FAT Haco have provided not only the lathe, but also managed the total assembly of the large automatic peeling machine line. The line contains a semi-automatic loading crane for loading, a loading station, the TUR 6MNx3000 heavy duty lathe, an offloading CNC crane and an output rolling table.
Watch this for more details –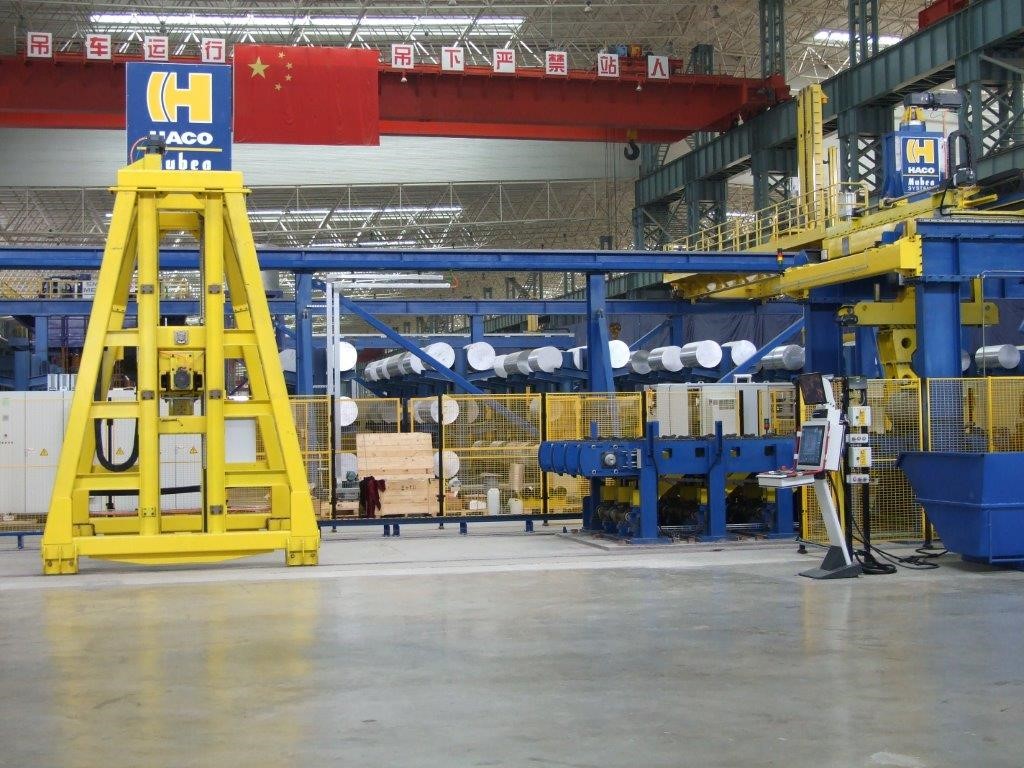 The TUR HMN Series is one of the impressive models of high precision lathes with a distance between centres of up to 16,000mm, a swing over bed of 2,300mm and fitted with a Siemens Sinumerik 840 D SL. When manufacturing such large components, it is important to know that lathes are built to the highest quality. These machines are just that, using wherever possible a one-piece mono-block bed made from high-grade cast iron, thus helping to minimise vibration and improve finishing of the components.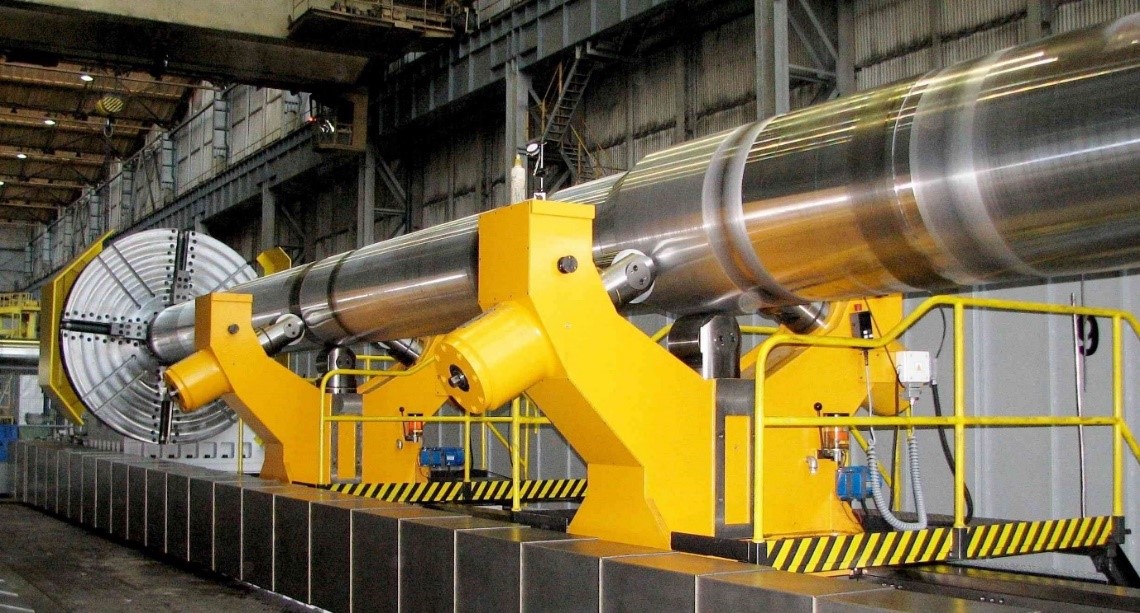 As well as non-customised models, FAT Haco also build lathes to special order. Installations of these have included steel forges, roll makers, defence organisations and companies needing to machine large shafts and rolls up to 22M long, Ø3M diameter and weighing in excess of 80 tonnes.
Besides having the capacity to turn large parts, the FAT Haco lathes have the ability to complete a component in a single operation, using a wide variety of ancillary attachments and features. These can include milling attachments, dual carriages, special steadies, large boring bar holders and different tooling configurations.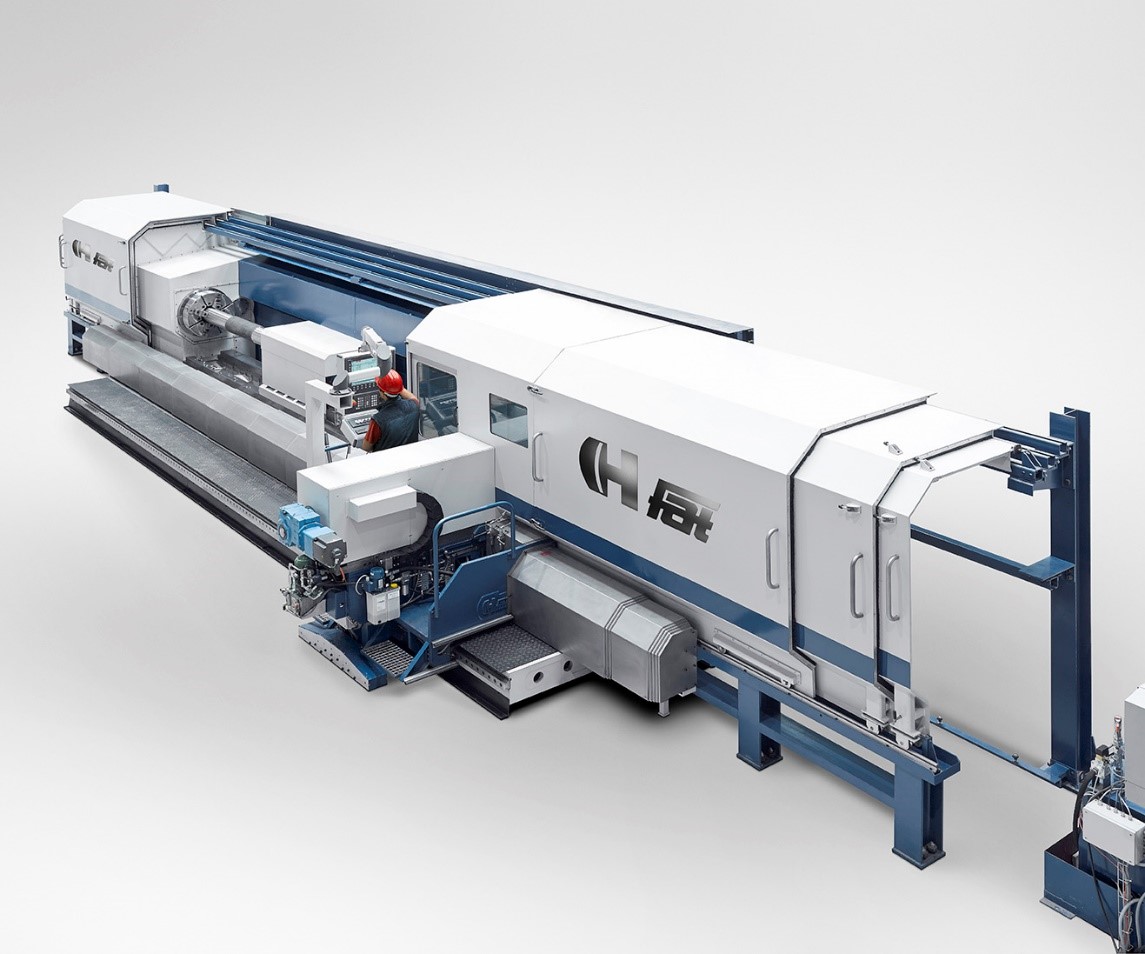 Special applications include provision of features such as grinding attachments and deep hole drilling and boring up to 6M long.
For more information on the FAT Haco range visit – www.leadercnc.co.uk/fathaco or alternatively follow us on our social media channels below.
Linkedin – www.linkedin.com/company/leader-cnc-technologies
Facebook – www.facebook.com/Leader-CNC-Technologies
Twitter – www.twitter.com/LeaderCNCTech